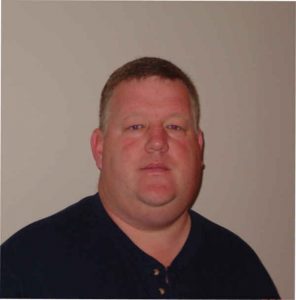 PRECISION Cabinetry, Inc.  craftspeople always work directly with you and your builder on the design and placement of your custom cabinetry.
Our cabinetry shop employs full-time craftspeople.  Our cabinetmakers take great pride in the quality of our product and ultimately, your satisfaction.  Time and personal attention is given to each item produced, including hand-sanding and inspection of each cabinet or item  to ensure we meet or exceed your expectations.
Scott Coley is the owner of Precision Cabinetry.
Scott graduated from Appalachian State University in 1982 with a Bachelor of Science in Industrial Technology.
Immediately after graduation he began teaching at Newton Conover High School where he taught for 11 years. Scott is married and has two children.
Our installation crew takes extra time during the installation of every cabinet, scribing the cabinets to fit both the walls and floor to eliminate unsightly scribe moldings and fillers.
We never take any short cuts or compromise on the steps necessary to build and install your custom cabinetry. Your personal satisfaction is important to us and we want to ensure you are totally satisfied with your investment.